Loss of a child and the birth of the Isabel Foundation
About the loss of a child and the creation of the Isabel Foundation. On Friday, October 25, 2019, my dream came true: I became a mother to a beautiful daughter Isabel, not knowing that 7 weeks later she would pass away in my arms. Isabel was a sweet and quiet baby and loved endless cuddling. She slept a lot and did not cry, occasionally opening her beautiful big eyes to look out into the world in wonder. I was shining non-stop with pride and love, I had brought a child into the world and also the very sweetest most beautiful girl!
It soon became clear that Isabel was having trouble breathing and drinking her formula, we were told not to worry. Apparently more babies have trouble with this in the first few days. A week later, as I was snuggling with Isabel, the pediatrician and a nurse told us that an ambulance was being prepared to take us to the Wilhelmina Children's Hospital. A shock… tears. All kinds of things flashed through my mind…. What does this mean? What is going to happen? Surely we didn't need to worry? We were still at the hospital in the first place, weren't we, for me, not for Isabel? And now I had to go and call Ludo, who had just gotten home with my stepson, to tell him we were going to the Wilhelmina Children's Hospital in Utrecht. I heard the shock in his voice. The helplessness, uncertainty and fear.
The hospital
Stunned, we arrived at the Wilhelmina Children's Hospital in Utrecht. In the days and weeks following our arrival at Wilhelmina Children's Hospital, different doctors stood around Isabel's cot every day, each with his own specialty. The doctors had no idea what was wrong with our girl and pulled out all the stops. Liters of blood (to my mind) were drawn and various tests were started: brain scans, lung ultrasounds, heart scans, MRI scan, a WES study. We watched helplessly.
Results
After four grueling weeks of little sleep, fear and uncertainty, a life spent at the Wilhelmina Children's Hospital and the Ronald Mc Donald House was brought to an end. We were overwhelmed with the heartbreaking news that Isabel was found to have a rare disorder (70 in 8 billion?! Yes, how so??) that explained her problems. It soon became clear that the doctors could do nothing for her and us. There was no future for Isabel. Another shock, and lots of tears. Our world collapsed and changed forever. We were up. Hope had kept us going all this time; now that hope had been wiped out by a few words. We wanted to go home… with Isabel. A few days later, we left the Wilhelmina Children's Hospital with Isabel. In the elevator I heard people saying to each other, "look what a beautiful girl and nice that she is going home" Yes, she was allowed to go home… to die.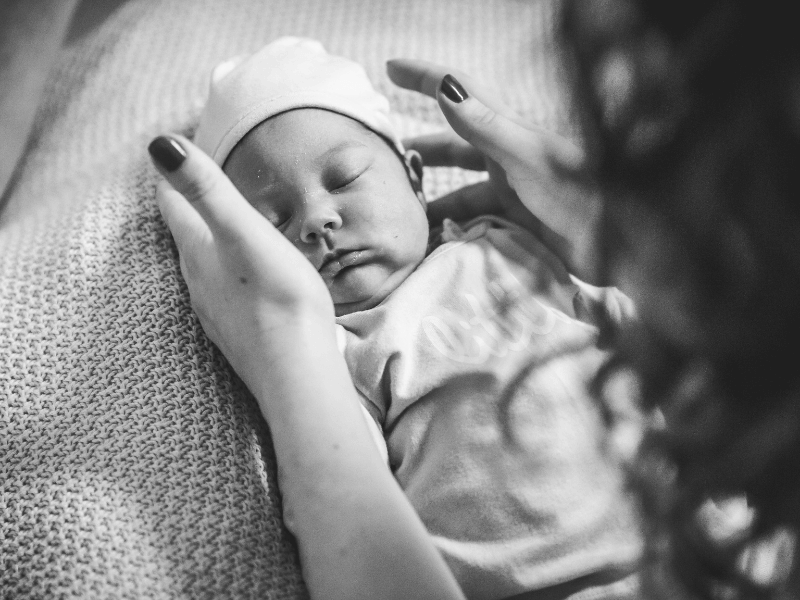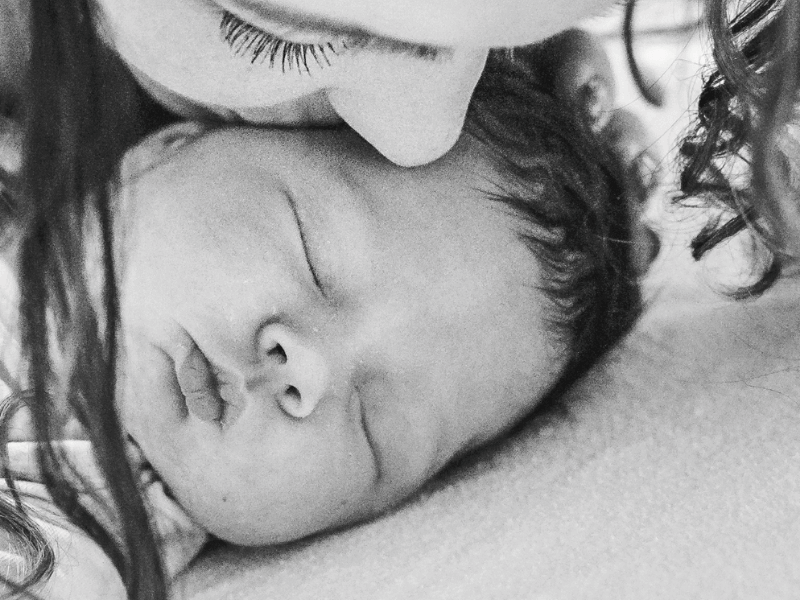 Home
The days slipped by, but at the same time it felt like they were flying by. From one emotion we end up in another. One moment I was convinced that everyone was wrong and Isabel would just live and grow up happy like all the other babies, how could it be otherwise? She looked like a glowing and healthy baby at 3025 grams and 51 cm long. The other moment I realized it was finite and we had to say goodbye to her. During the weeks we were home, Isabel drank little and slept a lot. She has given us infinite love and made our family complete. I am very grateful for this time with her, and it sometimes made me forget what we were facing, for a moment everything was just normal. At the same time, it was the most trying period of my life and totally exhausted me, both mentally and spiritually. Watching your child deteriorate and waiting for death is not doable. I was continuously alert, I had to and would be there for her when the end came.
Death
On Friday, December 13, seven weeks after Isabel was born, we noticed that she was not doing well. Isabel regularly stopped breathing for a slightly longer period of time and then started breathing again very quickly. The family doctor came to see us and also the children's home care came to see how Isabel and we were doing. They told us that Isabel's heart was very weak and that the expectation was that she would not make it through the afternoon. We knew this moment would come and so I didn't want to let her go. I spent the whole day on the couch with Isabel, continuously telling her how much we love her. I even took Isabel to the bathroom, afraid she would suddenly stop breathing and I wouldn't be there.
Once again Isabel proved to be a fighter, to the surprise of our family doctor she was still alive and well on my chest at the end of the afternoon. At 7 p.m. I called the pediatrician who has been with us all this time, on her advice I started timing the intervals of breathing. I kept telling Isabel how much we love her and how proud and happy she makes us, that I didn't realize the timer was now at thirteen minutes. For thirteen minutes she lay still… dead still. Where her life began it also ended.
Living after the loss of a child
After Isabel's passing, we were showered with flowers, cards, (well-intentioned) advice (which sometimes infuriated me) and indescribably valuable memories. It did me good and I was happy to see that her short life had not passed quietly. It was confronting to see that for others life just goes on. With great regularity I was crying in the car because I had seen a pregnant woman or a newborn baby. It made me jealous and angry. To my mind, everyone got pregnant and had (thankfully!) healthy children. I am a mother too…but stood empty handed. The people around me understand that I like it when Isabel's name is mentioned and there is attention for her. Just because my child is no longer alive does not mean she is not a part of my life. To me, she is always part of it. Therefore, I am disappointed when someone does not mention her name or her name is not on a calendar.
Because we don't forget
Soon after the loss of a child, it became clear to me that I am not the only parent who feels disappointment when the name is not mentioned after the loss of a child, is not on the calendar, or when the grief and loss, but especially the infinite love and pride, is no longer dwelt upon. Every year there will be extra difficult days…. Her birthday and death, Mother's Day, my birthday and all the holidays… All days when the loss will be extra present for me. Every year… will anyone dwell on that? The idea for the Isabel Foundation was born when I realized that there are many parents with me who also miss their children.
Isabel Foundation continues to dwell on the loss of a child
Isabel Foundation continues to dwell on parent with the loss of a child. Not only on the day of birth or death of the child, but also for example on Mother's Day, Father's Day and the holidays, we hope every year to be able to provide a ray of hope and put a smile on the faces of the parents by sending an appropriate gift and personal message! A butterfly, flowers, candles for the dark holidays, the most beautiful star, cakes to celebrate the anniversary, as well as balloons, a poem or a power pouch on the day of death.
With the foundation, I try to do something nice for other parents who also have to miss a child and it is also a way for me to weave Isabel into my daily life. Would you like to read more about Isabel? Want to sign up or donate? Then take a look at www.stichtingisabel.nl or our facebook and/or instagram page.
Loss of a child and the creation of the Isabel Foundation was written by: Carmen van Mossel. Lalief has lovingly and joyfully created dry flower holders for the foundation that will hopefully provide a small ray of hope to parents.