Beschrijving
Keramische mini urn roos
Deze mini urn roos van Lalief is een bijzondere urn voor een geliefde overledene. De urn is handgemaakt en kan daardoor onderling iets van vorm verschillen. Je kunt deze handgemaakte urn vullen met een kleine hoeveelheid as. Daarna kan de mini urn roos worden gesloten met een bijpassende dop. Door het formaat past de urn op een subtiele wijze op iedere plek. Geef het een plek die voor jou juist voelt.
Betekenis mini urn roos
Een roos staat symbool voor liefde, vreugde, geluk en genegenheid. De hartvormige blaadjes onder de roos staan voor vertrouwen en liefde. Zijn dit termen waarbij je direct aan jouw dierbare gaat denken? Dan is deze mini urn roos een passende keuze voor jou! Daarnaast is deze urn ook een mooi herinneringsproduct voor iemand die gek was op tuinieren of altijd een bos verse bloemen in huis had staan. Door het een mooie, prominente plek in huis te geven, houd je de herinneringen extra levend.
Specificaties
| | |
| --- | --- |
| Afmeting | 14×6 cm (hxb) |
| Materiaal | keramiek met aluminium draad |
| Model | staand voor binnen |
| Inhoud | 20 tot 25 ml |
Eigen urn ontwerpen
Ben je op zoek naar andere vorm dan een roos of heb je nog geen passende urn kunnen vinden? Lalief kan je helpen met een persoonlijke, op maat gemaakte keramische urn. Ik vind het belangrijk dat iedereen een passende urn heeft als mooie herinnering aan een dierbare. Samen bespreken we de wensen en starten we met het vormgeven van de perfecte urn. Pas als jij helemaal tevreden bent en het aansluit bij wat jij voor ogen hebt, ga ik aan de slag.
Wellicht heb je na het bekijken van de urn nog vragen. Onder veelgestelde vragen vind je de antwoorden op de vragen. Mocht je na het lezen van deze antwoord nog vragen hebben, neem dan gerust contact met mij op!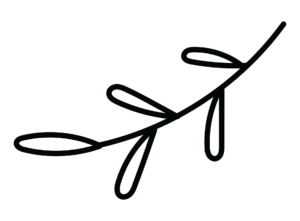 Vergelijkbare urnen